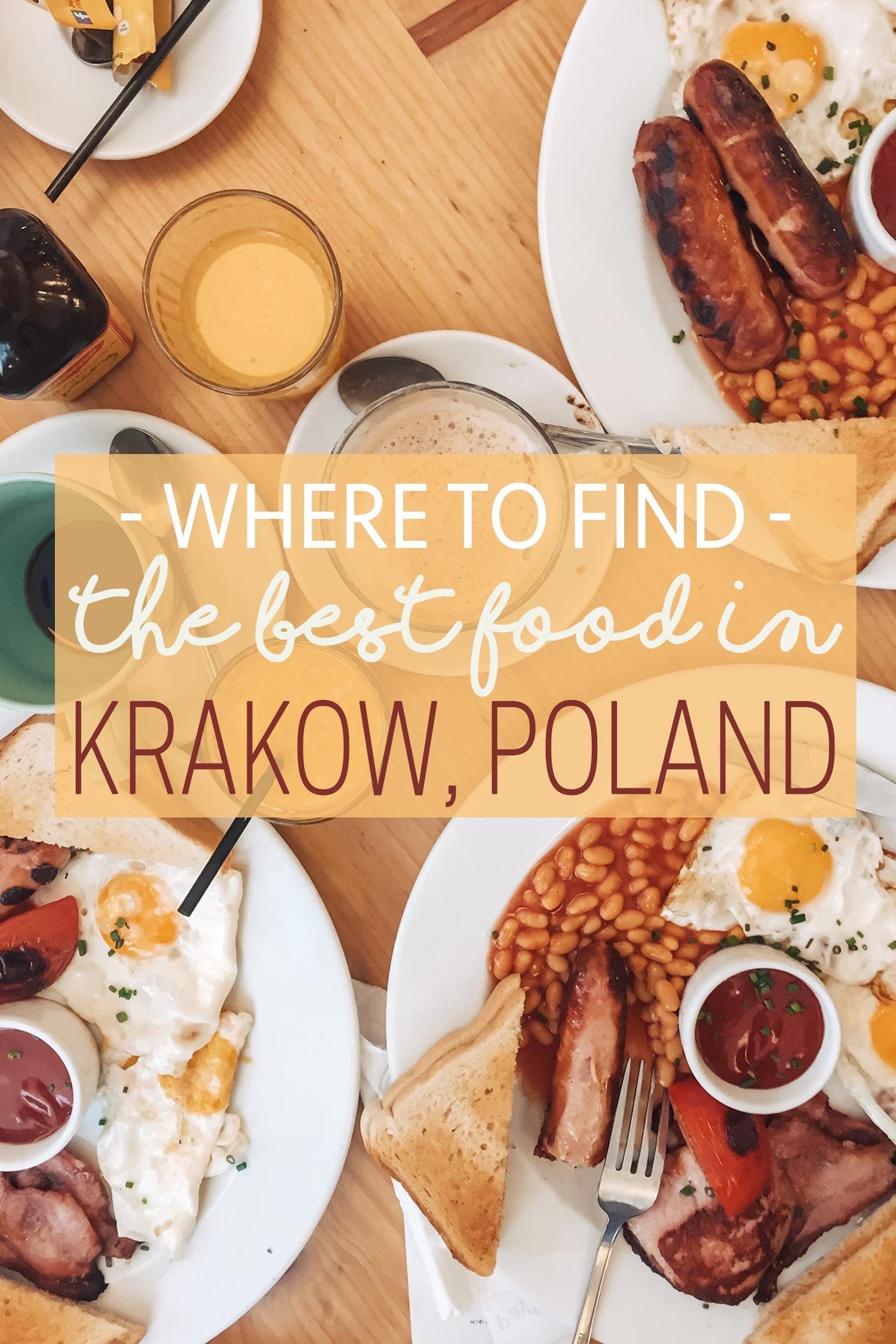 Krakow is understated, charming and has an air of melancholy about it. You can feel the history pulsing through the small streets, decades after they were home to some of history's most extraordinary events.  
Though I was only here for two days, Krakow left an impression on me. The main areas to explore are Stare Miasto, which translates to the Old Town, and Kazimierz, the Jewish Quarter.
To go even further into the city's emotional past, cross the Vistula River and find Schindler's Factory. Here you'll get a feel for a less gentrified area. While history is very evident in this small city, you can tell that residents have gone through great lengths to rebuild its bones and core. 
As I explored this fascinating place, I of course ate my way through the city and below is where to find the best food in Krakow, Poland.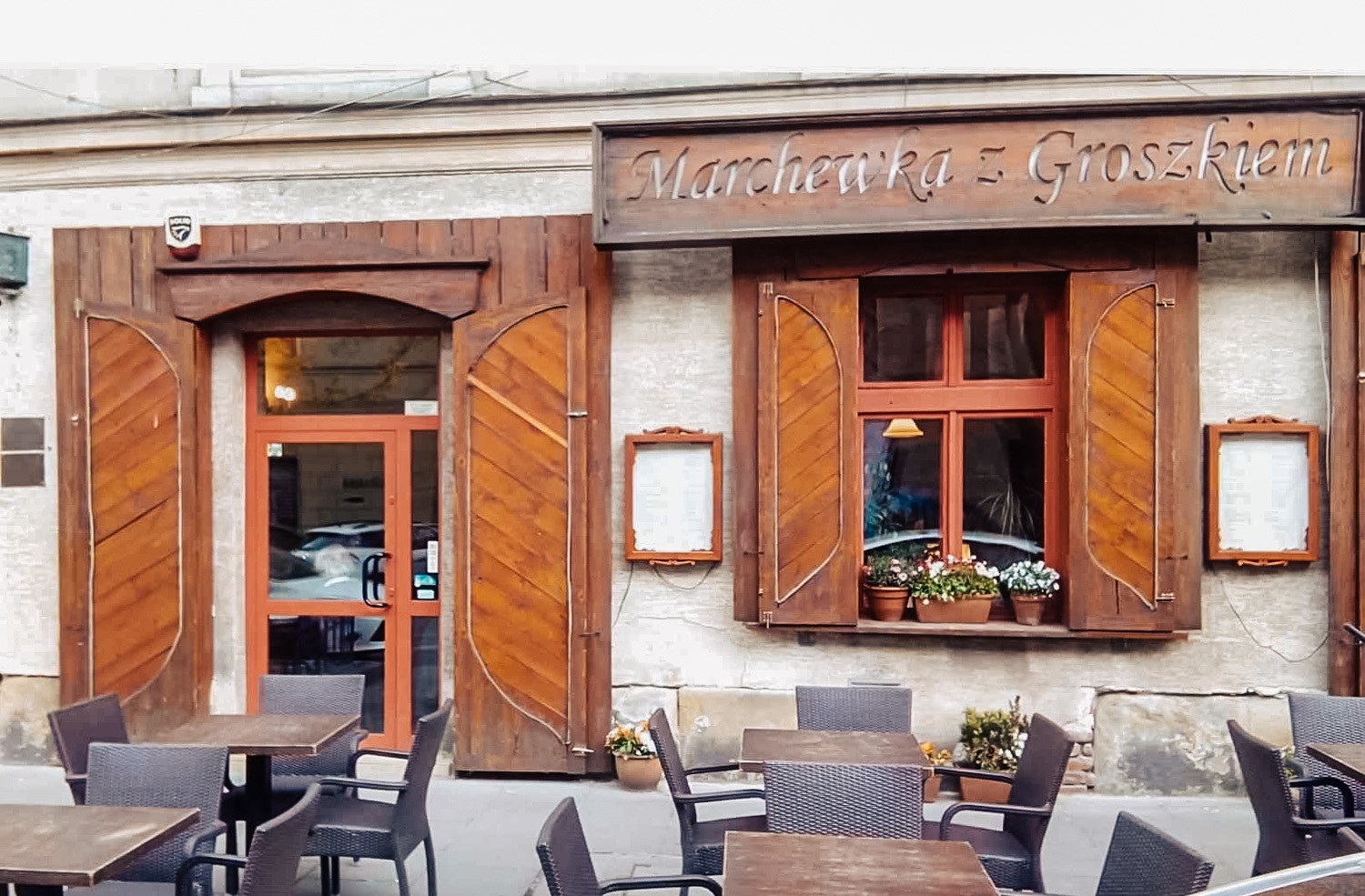 Marchewka z Groszkiem
Marchewka z Groszkiem serves as the perfect entry to a couple of days in Krakow. Night number one brought me to this dark, candlelit, traditional restaurant. I chose to try the dumplings stuffed with spinach and cheese.
The menu is full of country staples like Polish soups and meat and trout variations, all worth trying at some point while visiting this country.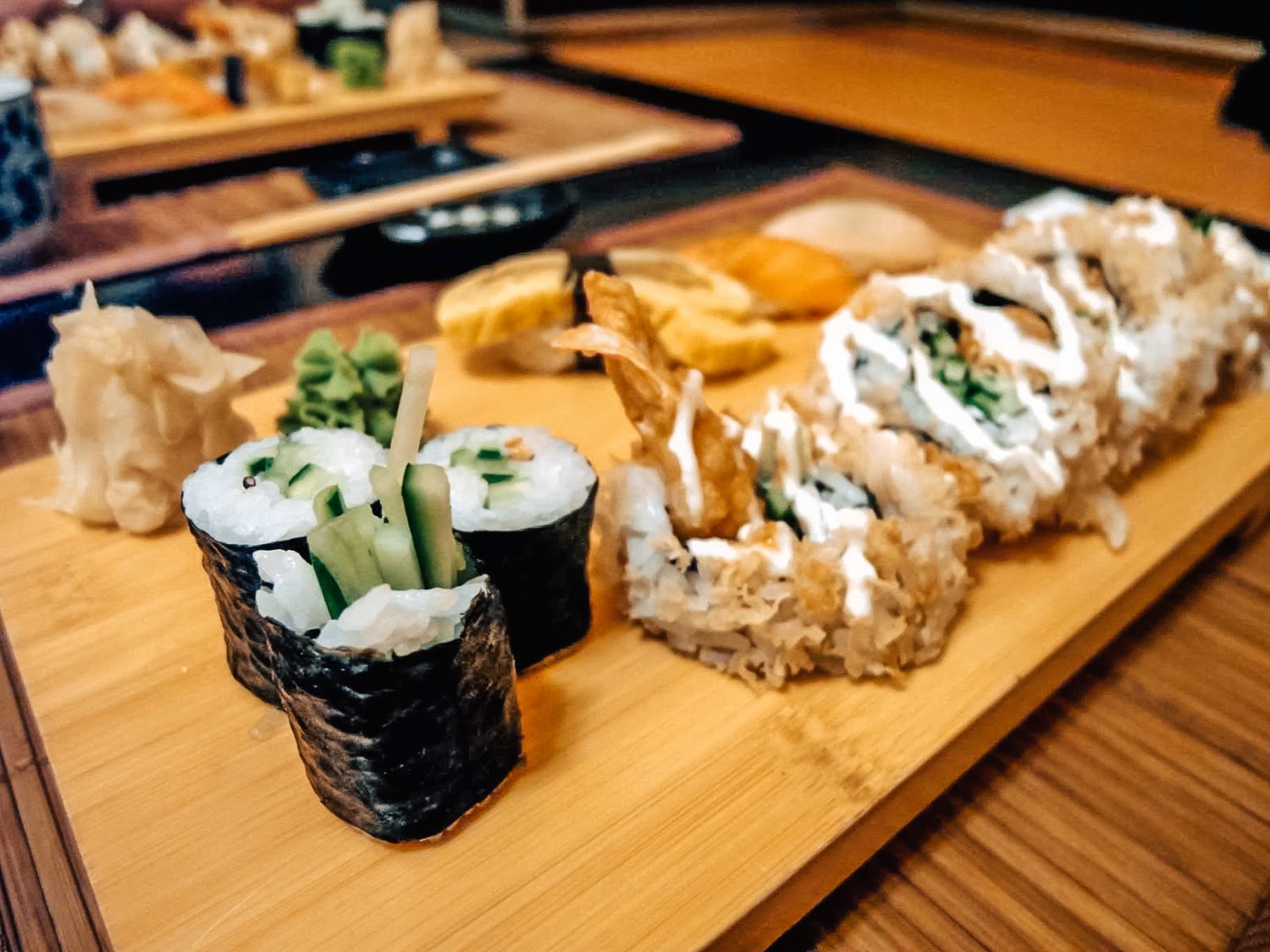 Youmiko Sushi
Vegan sushi is a pure contradiction, but it absolutely worked here. Right in the heart of the Jewish Quarter is the small but funky Youmiko Sushi, churning out some of the most excellent tasting sushi creations I've come across.  
The fact that all of this is done sans fish makes it all the more impressive and unique. A must try.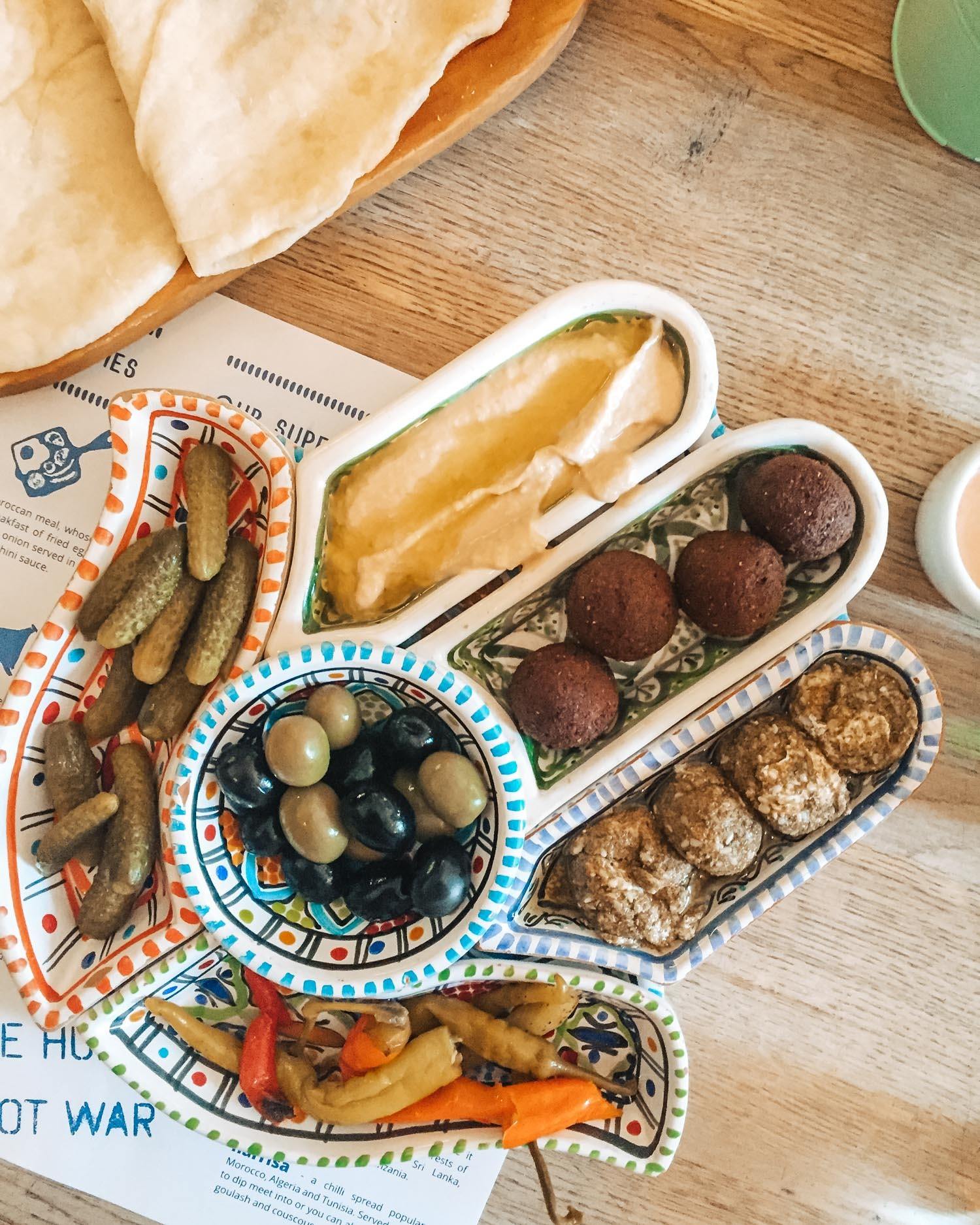 Hamsa
As would be expected, there are several Israeli restaurants to be found in Krakow. The one I went to was Hamsa, found behind the brick walls right in the center of Kazimierz.
The dedication to hummus is overly apparent, but the food is solid enough to push that aside. The great atmosphere makes for a very enjoyable lunch backdrop.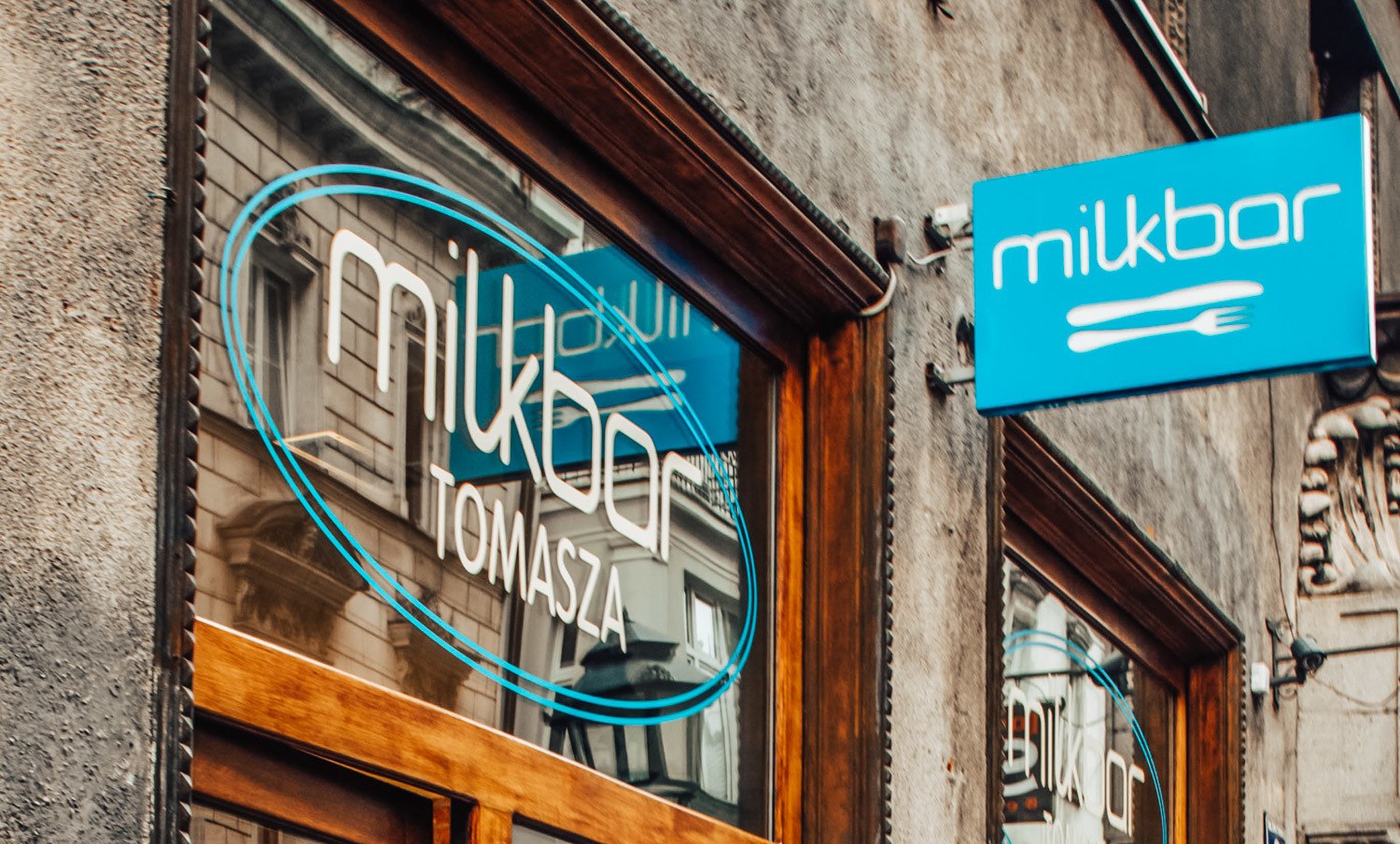 Milkbar Tomasza
The Polish milk bars are ex-Socialist era workers' canteens. In their previous incarnations they were run as government subsidized cafes where workers could get a good, nutritious and affordable meal.
The first milk bar was set up in 1896, and the trend has continued into present day Krakow. Milkbar Tomasza gives you a fun and interesting back in the day feel worth experiencing.
Alchemia and Forum Przestrzenie
These are two bars you should make a stop at. Alchemia is a cocktail bar reminiscent of decades past.
Forum Przestrazenie gives a look into a modern and changing Krakow, set up for those looking to have some drinks in lounge chairs as the sun sets on the water's edge.  
The post Where to Find the Best Food in Krakow, Poland appeared first on The Blonde Abroad.